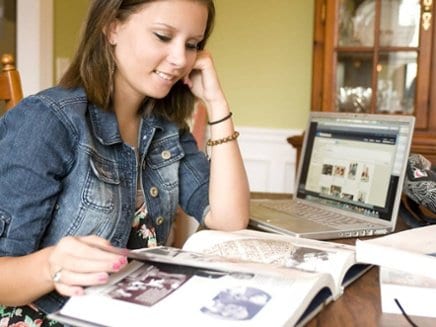 The Junior Year: What to Do to Prepare for College
Think preparation for college is just for senior year? Think again! If you're in you're junior year in high school, NOW is the time to begin getting ready for college. What you do this year will help pave the way for a smooth, stress-free senior year. Best of all? Planning early ensures you have the free time to enjoy your final year of high school to its fullest.
Start Thinking Seriously About What You Will Study
While many colleges don't make you declare a major right away, it is still the best use of your higher education to go in with a long-range plan in mind. It is totally okay if that changes during college, and in fact, a large percentage of students switch majors at some point. What matters is that you are continually working towards a goal.
During junior year, start researching possible majors and fields of study. Take a look at what careers are obtained by people with various degrees. If you feel totally at a loss, there are many websites which offer free and simple assessment tools to help you determine which careers match your interests and talents.
Register and Take the PSAT and SAT
While taking another test probably doesn't sound like much fun, the PSAT will help prepare you for the SAT. By the time you take the SAT, you'll feel even more confident in your knowledge and you're sure to do great. As an added bonus, taking the PSAT allows you to be considered for the National Merit Scholarship program, which could earn you valuable funds for college.
Most juniors take the SAT in the spring, so begin registering and preparing now for this important exam.
Gather, Gather, Gather
Junior year is the ideal time to gather information. Since you still have plenty of time to decide upon your final college choice, now is the time to weigh your options. Attend college fairs, send away for materials, research university websites, and talk to your guidance counselor. As well, talk to your parents about your expectations for schools. Will you stay close to home? What are the financial considerations? You can begin making lists of colleges that appeal to you. By the end of junior year, you may have it narrowed down so that you can start planning college visits next summer and fall.
Apply for Scholarships
Senior year is not the only time to you can be eligible to earn money for college. There are scholarships for juniors as well. Apply to these this year, as well as search for possible opportunities for the next year. You'll be one step ahead of the game and you'll know exactly what is required.
Keep Up Your Grades
When you begin applying to colleges next fall, schools will be looking at your transcript. At the time of your application, what will most likely be at the top of your transcript are your grades from your junior year. That makes this a really important time to stay on your game. Keep at the books, make sure you're on track for graduation, and it will all pay off in just another year.