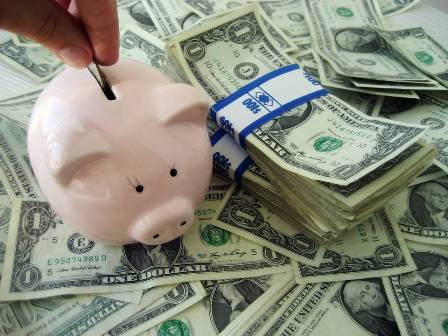 Dissecting the Different Types of Federal Student Loans
For most families of college-bound students, higher education presents a significant expense. In this competitive job market however, a college education is a huge, and often necessary asset, and so students and their parents work hard to make it happen. Fortunately, there is an abundance of opportunities when it comes to financing your studies.
Scholarships and grants are the first consideration for up and coming university freshmen. These are monetary gifts from schools, organizations, or the government (as in the case of the Pell Grant) that do not need to be repaid.
Yet after these resources have been exhausted, and your family financial contribution taken into account, you may be found eligible for some federal loans. While these are a useful option for funding your studies, it is important to understand the facts before you borrow. Let's take a look at the different types of federal loans available.
Loan Basics
There are many benefits to taking out federal loans as opposed to loans from private lenders. Some of the advantages include:
Flexible repayment options including income based or graduated repayment
Lower interest rates than private loans
In most cases, no cosigner or credit check required
Loan repayment does not begin until you've graduated or stopped attending at least half-time
You can borrow between $5500 and $12500 each undergraduate year with Direct Subsidized and Unsubsidized loans. How much you can borrow is dependent on specific circumstances such as your year of study. Additionally, you may be eligible for as much as $5500 per year in Perkins Loans.
After completing your FAFSA and submitting a financial aid application to your school, you'll receive an award letter. This will let you know the total cost of attendance, what you've received in the form of gift aid, and what you are eligible to borrow. It's good to remember that you only should borrow as much as you need. This is often less than the amount your school offers you.
Dissecting the Loans
Stafford Loans are the most well known type of federal student loan. These are split into two types: subsidized and unsubsidized. Subsidized loans depend on your family's financial situation and are based on need. While you are enrolled in school at least part-time, interest does not build on subsidized loans. Unsubsidized loans come with a higher interest rate, and they start accruing interest from disbursement. Students do not need to demonstrate financial need to receive Unsubsidized loans.
Direct PLUS Loans are a third loan option. These fixed interest rate loans can be taken on by parents of dependent undergraduate students or graduate/professional students. If parents take out the PLUS loan, they will be responsible for its repayment. However, they do not need to make payments until you are finished with school.
Perkins Loans are a fourth type of loan, based on need, and include a 5% interest rate. Perkins Loans may be eligible for loan forgiveness following your graduation from college. Certain public service jobs can help you qualify as well as Peace Corps service and other opportunities. The criteria are fairly specific for loan forgiveness programs, but are worth looking into.
More questions about financing college? Get in touch with us now!